Strategic Plan 2021 - 2024
The FSPO's second Strategic Plan, 'Connecting and Innovating', covers the period 2021 – 2024.
This Strategic Plan builds on the FSPO's delivery in its first three years of operation, during which time, the FSPO concluded more than 15,200 complaints. The priorities outlined in the Strategic Plan reflect both the FSPO's statutory role and the organisation's values and reflect the FSPO's ambition to evolve and innovate its services and focus on its customers, external stakeholders, and audiences.
The Strategic Plan sets out the following strategic priorities:
Evolving and Innovating
Connecting and Engaging
Sharing and Influencing
Developing our people, building our capability
Strategic Plan 2021-2024 launch - 26 November 2021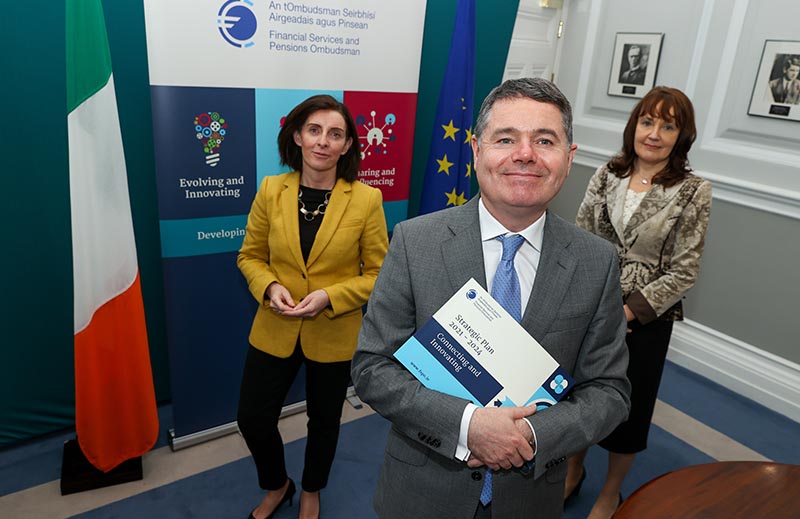 (Left to Right) Maeve Dineen, Chairperson of the Financial Services and Pension Ombudsman's Council, Paschal Donohoe TD, Minister for Finance, MaryRose McGovern, Financial Services and Pensions Ombudsman (Deputy Financial Services and Pensions Ombudsman)